Mandelic Acid 5% Skin Prep Water 120ml (GWP) By Wishtrend Random Samples x 2PCS
Best Before:

2026/01/09

Manufacture Date:

2023/01/10

Product Code:

8809572890352
In Stock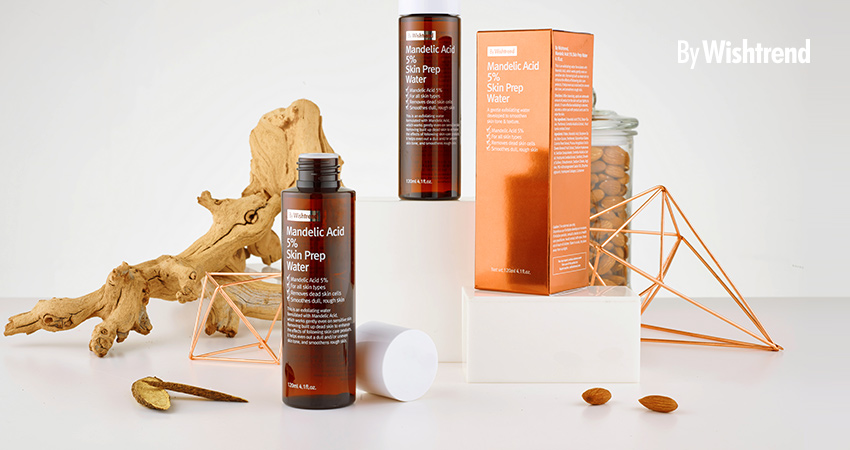 A hydrating and nonirritating exfoliant that can be used daily.
Description
This is a gentle exfoliator containing 5% Mandelic Acid less irritating compared to other AHA ingredients. Panthenol, Centella Asiatica Extract and Beta-Glucan supply moisture to soothe skin after peeling. Recommended as a gentle, low-irritant exfoliator.
Tips
Make sure to apply sunscreen after using this product.

Features
Helps with pigmentation to improve the skin tone and texture. As a mild exfoliator that works on the surface of the skin, safe to use even for sensitive skin to avoid the use of harsh chemical exfoliation. Effective for acne due to its anti-inflammatory, antibacterial properties.
Main Ingredient 
- Mandelic acid
As one of the AHA ingredients, it has a large molecular size which causes very little irritation to the skin. It helps to improve pigmentation as well as to restore aged skin. It also has antibacterial properties that are effective for inflammatory acne. 
- Beta-Glucan
Moisturizing, redness reduction, anti-inflammatory and soothing effects. 
- Panthenol
Also known as vitamin B5, it acts as a humectant and moisturizer, improving the skin's abilities to regenerate and to maintain hydration. It is also used to prevent inflammation and to prevent itching. 
- Centella Asiatica Extract
Helps regenerate damaged skin. 
- Sodium Hyaluronate
As a natural moisturizing factor, it attracts moisture and helps retain moisture within the skin, preventing dryness after exfoliation.
Recommend for 
1) Sensitive skin type : Less irritation due to low skin permeability.
2) Dry skin : moisturizing effect.
3) Acne-prone skin : Anti-bacterial effect.
Size 
120ml
Country of Origin 
Made in Korea

After cleansing, soak the exfoliator with a cotton pad and wipe along the skin texture at the first stage of the skin care routine.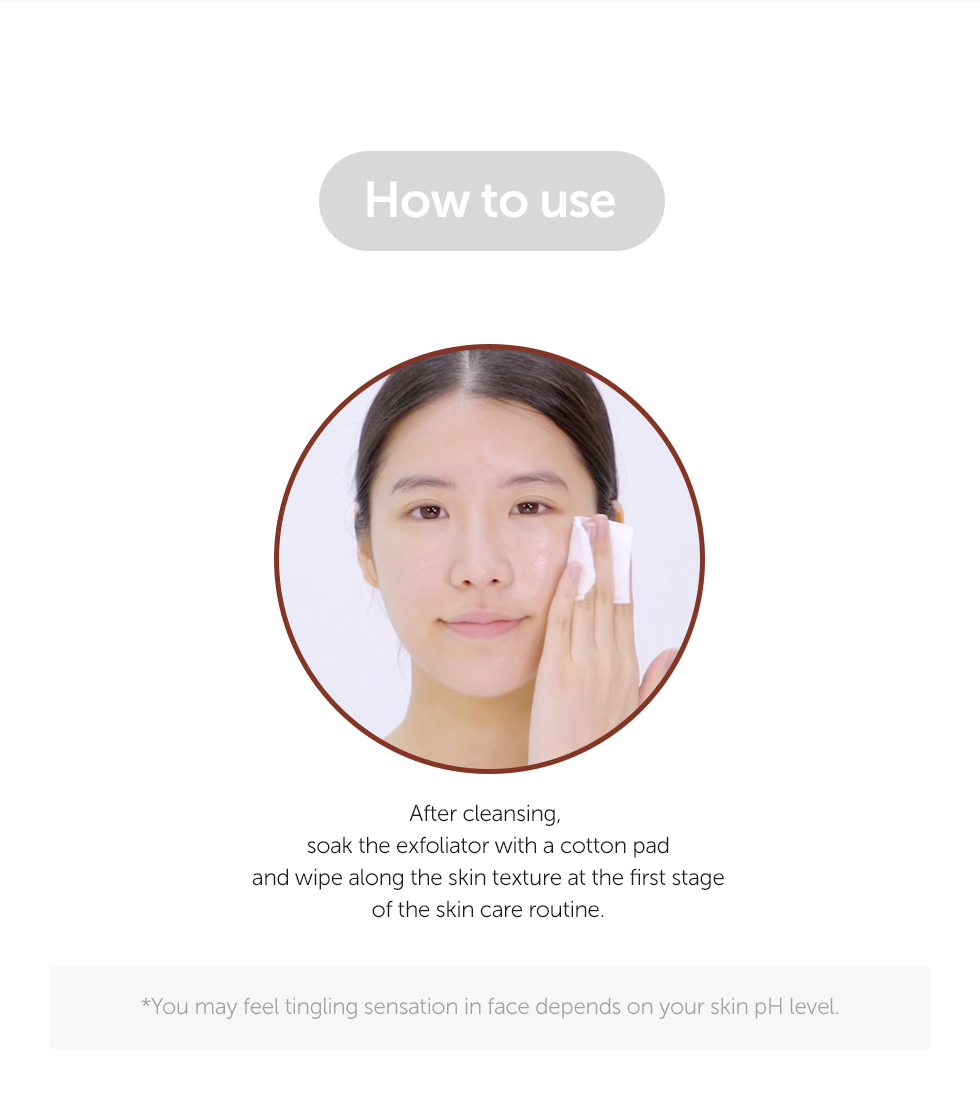 Water, Mandelic Acid, Butylene Glycol, Beta-Glucan, Panthenol, Glycyrrhiza Glabra (Licorice) Root Extract, Prunus Amygdalus Dulcis (Sweet Almond) Fruit Extract, Sodium Hyaluronate, Sorbitan Sesquioleate, Centella Asiatica Extract, Houttuynia Cordata Extract, Sorbitol, Dimethyl Sulfone, Chlorphenesin, Sodium Citrate, Arginine, PEG-60 Hydrogenated Castor Oil, Ethylhexylglycerin, Natto Gum, Carbomer

---
You May Also Like