Pure Vitamin C21.5 Advanced Serum 30ml (GWP) Mini Mandelic Acid Water
Manufacture Date:

2019.06.10

Best Before:

2021.02.09

Product Code:

8809572890260
In Stock
This set contains:
1. Pure Vitamin C21.5 Advanced Serum x 1EA
2. By Wishtrend mandelic acid water 5ml x 1EA

Pure Vitamin C21.5 serum package renewal:)
We've renewed our package and do not worry,
they are authentic products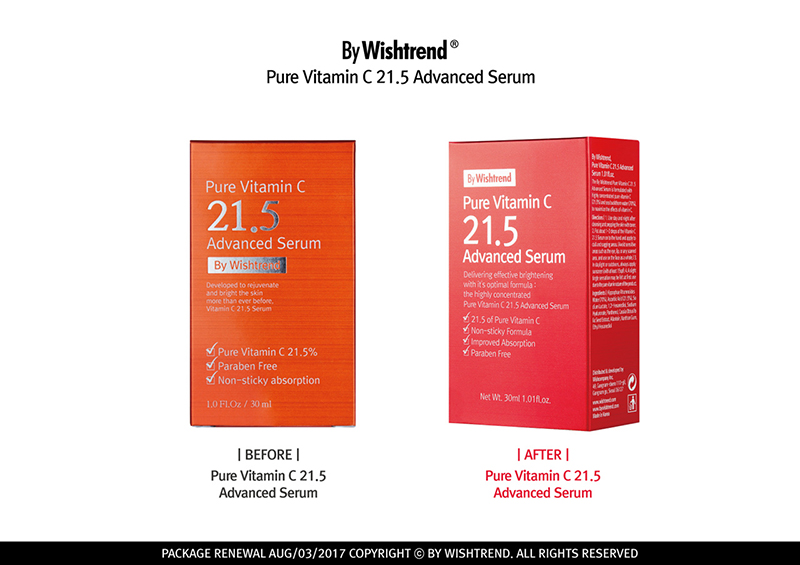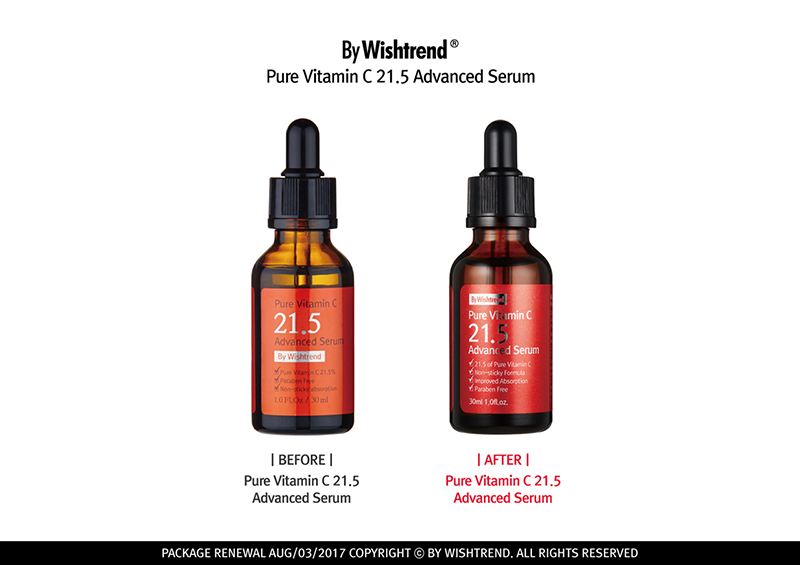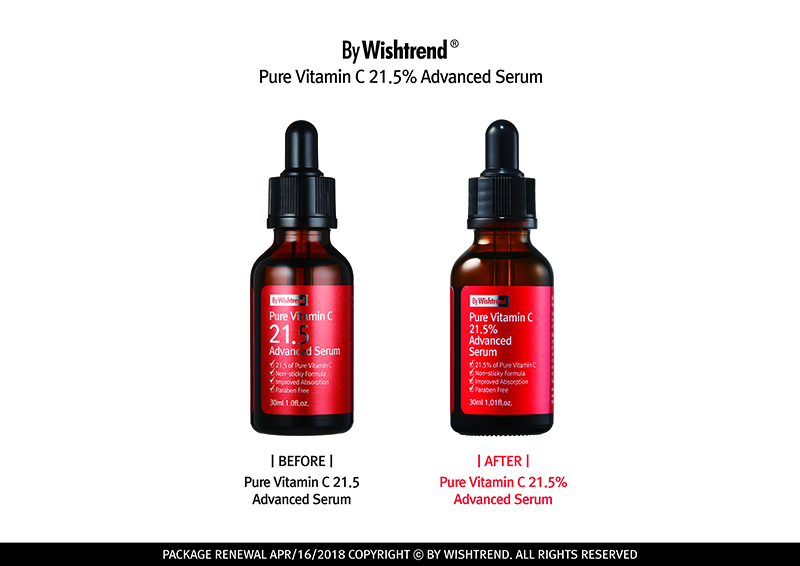 Description 
With an upgraded formula with more of the effects but less the ingredients, the Pure Vitamin C21.5 Advanced Serum has been transformed to have even greater
hydration and absorption without the stickiness. It conditions and restores balance to replenish and retain moisture in the skin with the optimal 21.5% of pure vitamin C. There's no room for downgrading with C20.
Size
30ml
Country of Origin 
Made in Korea
1. After cleansing and toning, apply 2-3 drops gently all over face everyday night as Serum.
Recommend to use at night. Applying sunblock is essentially needed during daytime.
2. Slight stimulus may be experienced at the first time to use Vitamin C 20 Serum.
Mixing with several drops of serum and toner makes your skin refresh without sticky feeling.
3. Afterwards, apply lotion and cream as your daily skincare routine.
* Sediment might occur in the bottle neck and the bottom but it is safe to use.
Browning liquid is natural phenomenon of highly concentrated pure Vitamin C.
HippophaeRhamnoides Water (70%), Ascorbic Acid (21.5%), Sodium Lactate, 1,2-Hexanediol, Sodium
Hyaluronate, Panthenol, Cassia Obtusifolia Seed Extract, Allantoin, Xanthan Gum, Ethyl Hexanediol
---
You May Also Like