Description
- This Cerro Qreen Makeup Brush Cleaner Eggboard helps cleaning makeup brushes with getting deep down in the bristles without ruining brush shape.
- The quickest and most effective way to clean accumulated makeup, oil, dirt, and bacteria off of your daily makeup brushes.
- Portable size and will fit easily in your makeup case.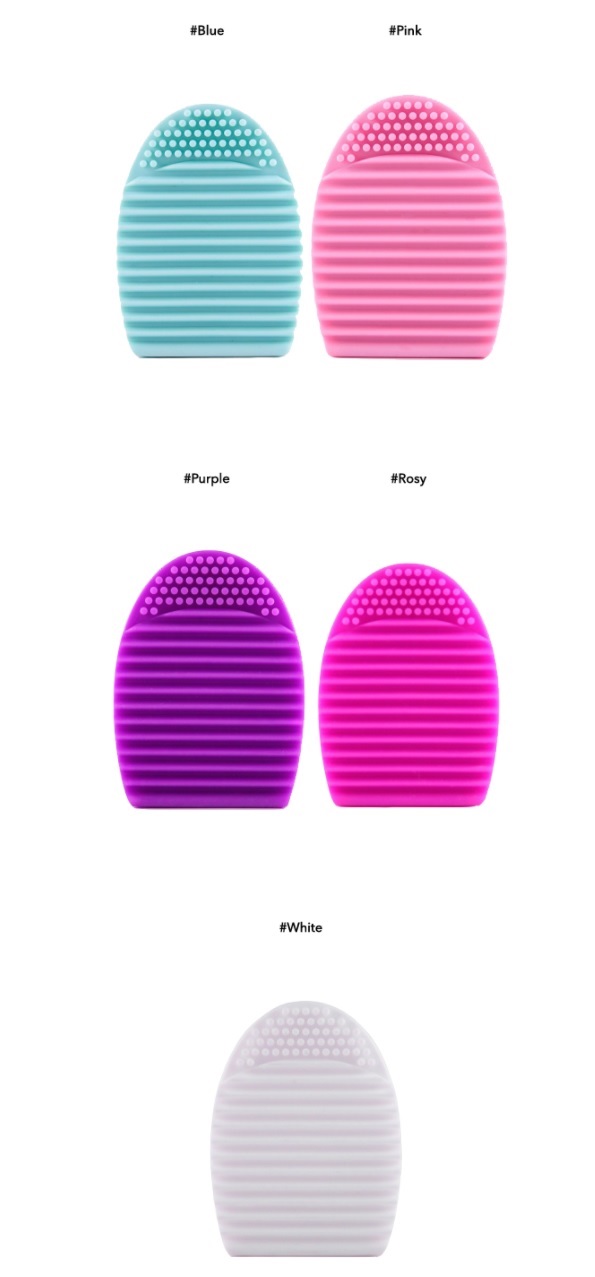 Colour
White, Rosy, Tiffany Blue, Purple, Pink
Product Detail

Step 1: Wet makeup brush
Step 2: Apply mild cleaning solvent like shampoo or liquid hand wash on the BrushEgg.
Step 3: Twirl your makeup brushes around to lather them up on the smaller knobs.
Step 4: Move the brushes from side to side over the groves to get rid of stubborn dirt.
Step 5: Rinse with clean water and let your brushes dry on a flat surface.
---
You May Also Like