Alcohol-Free Unscented Witch Hazel with Aloe Vera Toner (237ml/355ml)
Best Before:

2023/09

Product Code:

041507070080
Out Of Stock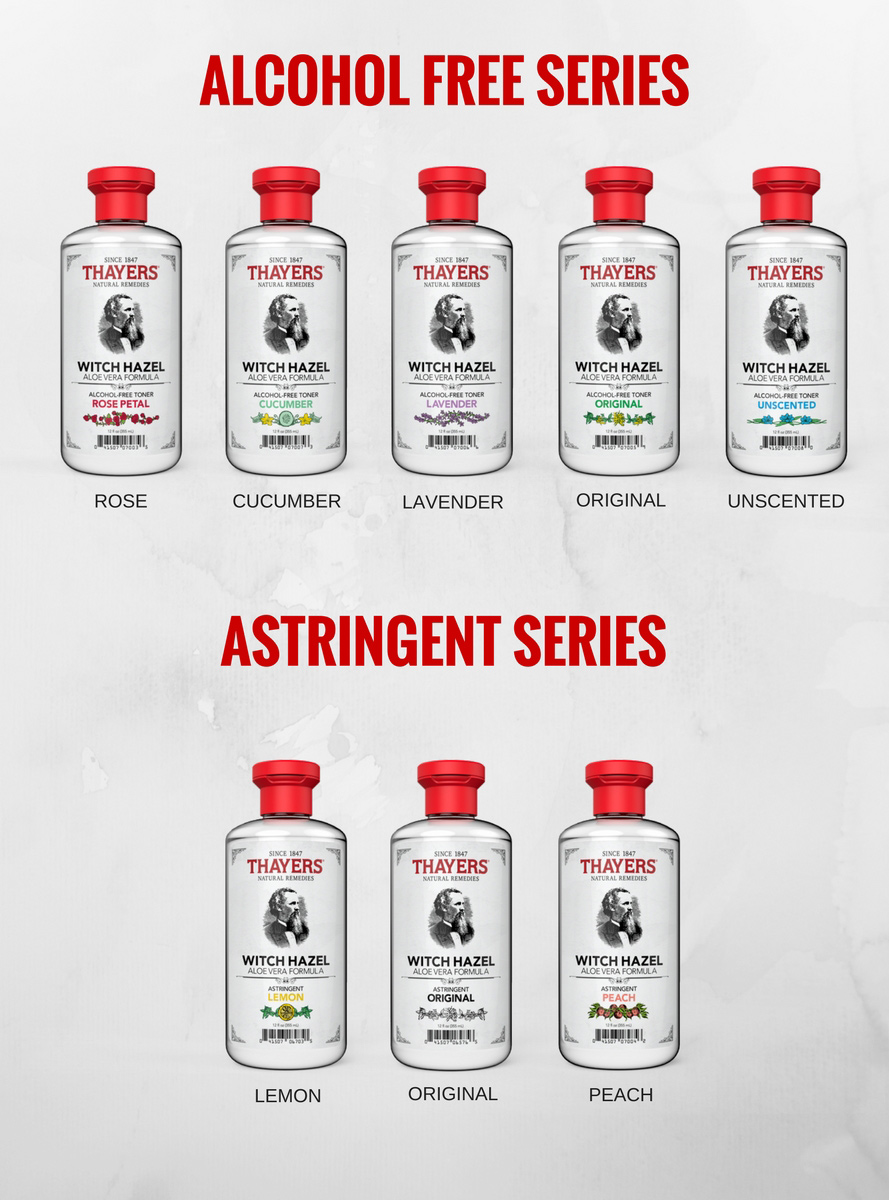 Story of Thayers
One of the oldest toners on earth, from 1847, American beauty care veteran Thayers, has began to offer the world a range of healthy natural ingredients featured Toner.
Rather peculiar, this company does not produce other skin care products, such as facial cleanser, cream and the like, but only has 5 Featured Toners that conquer the beauty industry. We can see this has through 120 years of test formulations.

Description 
You Won't Smell It, But You'll Surely Feel It.
THAYERS® Alcohol-Free Unscented Witch Hazel and Aloe Vera Formula Toner has all the replenishing, revitalizing magic of our scented varieties, but is undetectable by the nose.
Alcohol-Free • Paraben-Free • Phthalate-Free •Naturally Preserved • Hypoallergenic • Cleanses

Size 
355ml (Toner) / 237ml (Mist)
Country of Origin
Made in USA
Expiry Date 
Alcohol-Free Unscented Witch Hazel with Aloe Vera Toner 355ml  01/12/2024
Alcohol-Free Unscented Facial Mist 237ml  01/09/2023
Apply with a cotton pad to cleanse, soften, refresh and moisturize skin. Use anytime throughout the day as a softening refresher.
Purified Water, Certified Organic Witch Hazel Ext Blend (Hamamelis Virginiana Extract (Witch Hazel*), Aloe Barbadensis Leaf Juice (Filet of Aloe Vera*)), Glycerin, Phenoxyethanol, Citric Acid, Citrus Grandis (Grapefruit) Seed Extract
*Denotes Certified Organic Ingredient
The carefully selected, naturally sourced ingredients in this product may have undergone limited processing.


---
You May Also Like