Alcohol-Free Rose Petal Witch Hazel with Aloe Vera Toner (237ml/355ml)
Best Before:

2023/09

Product Code:

041507070035
In Stock

Story of Thayers
One of the oldest toners on earth, from 1847, American beauty care veteran Thayers, has began to offer the world a range of healthy natural ingredients featured Toner.
Rather peculiar, this company does not produce other skin care products, such as facial cleanser, cream and the like, but only has 5 Featured Toners that conquer the beauty industry. We can see this has through 120 years of test formulations.
Description 
Flower Power
Thayers Rose Petal Alcohol-Free Witch Hazel with Aloe Vera Formula Toner will make your skin bloom. Rose Thayer's remarkably soothing Toner is made with rose-petal water, Vitamin E and our proprietary Witch Hazel extract.
Alcohol-Free • Fragrance-Free • Paraben-Free • Phthalate-Free • Naturally Preserved • Hypoallergenic • Moisture • Cleanses
Rose is full of natural oils that help restore the skin and make it as smooth as possible. The natural sugars in the petals help to soothe sensitive skin. Our rose toner hydrates the skin and has a natural astringent in the petals that tightens pores, leaving the moisture in, and free radicals out. It's also full of Vitamin C, which is crucial for collagen production and strengthening skin cells. Together they enable scars to heal faster and for skin to look it's very best.
Size 
355ml (Toner) / 237ml (Mist)
Country of Origin 
Made in USA
Expiry Date 
Alcohol-Free Rose Petal Witch Hazel with Aloe Vera Toner 355ml  01/12/2024
Alcohol-Free Rose Petal Facial Mist 237ml  01/09/2023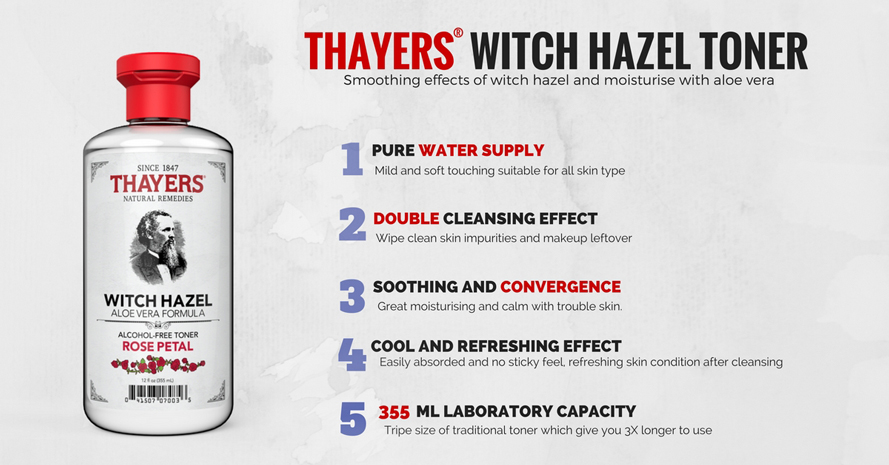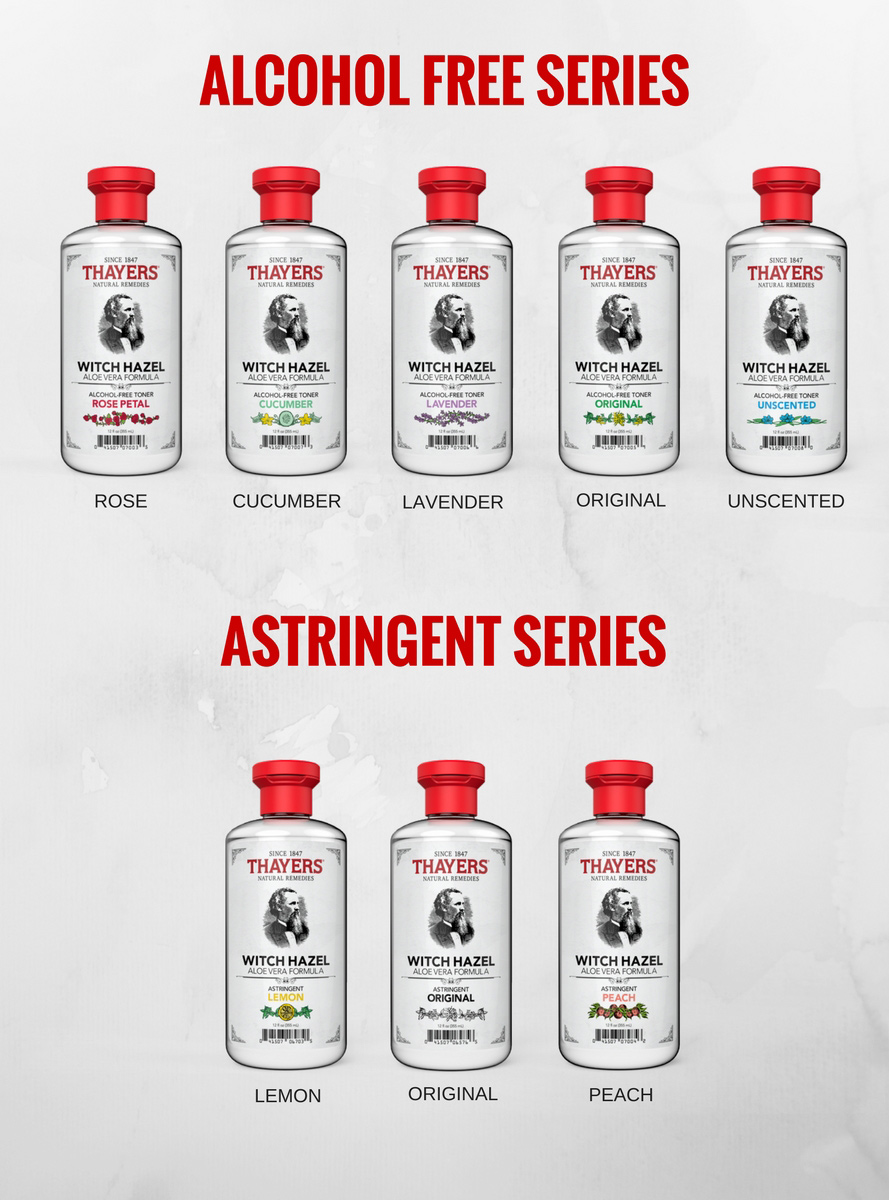 Apply with a cotton pad to cleanse, soften, refresh and moisturize skin. Use anytime throughout the day as a softening refresher.
Purified Water, Certified Organic Witch Hazel Ext Blend (Hamamelis Virginiana Extract (Witch Hazel*), Aloe Barbadensis Leaf Juice (Filet of Aloe Vera*)), Glycerin, Phenoxyethanol, Rosa Centifolia (Rose) Flower Water, Fragrance (Natural Rose), Citric Acid, Citrus Grandis (Grapefruit) Seed Extract
*Denotes Certified Organic Ingredient
The carefully selected, naturally sourced ingredients in this product may have undergone limited processing.
---
You May Also Like