This set consist of:
1. Klairs Gentle Black Cleansing Puff x 1EA
2. Klairs Gentle Black Sugar Charcoal Soap 100G x 1EA
3. Klairs Supple Preparation Toner Miniature 30ML x 1EA
4. Common Labs Ggultamin B Mask x 1EA
5. Common Labs Ggultamin C Mask x 1EA
6. Common Labs Ggultamin E Mask x 1EA
FREE GIFTS
1. By Wishtrend Mandelic Acid 5% Skin Prep Water 5ml x 1EA 
2. Klairs Rich Moist Soothing Cream 3ml x 1EA
3. Klairs Rich Moist Soothing Serum 3ml x 1EA
4. Klairs Gentle Black Deep Cleansing Oil 3ml x 1EA
5. Klairs Illuminating Supple Blemish Cream SPF 40 PA++ 3ml x 1EA
6. Klairs Midnight Blue Calming Cream 3ml x 1EA
7. Klairs Soft Airy UV Essence SPF 50 PA++++ 2ml x 1EA
8. Klairs Freshly Juiced Vitamin E Mask 3ml x 1EA
Description 
Budget Set For Better Skin Days
Want some good-and-effective skincare routine but doesn't want to break your bank? Tryout these editor's pick, budget-friendly set specially made for you!  
Features 
Helps to level up your cleansing routine! 
A uniquely soft-textured cleansing puff that gently removes makeup residue or impurities from the skin.The soft texture effectively removes debris without irritating the skin.
Helps cleanse and clear pores more effectively! 
Charcoal Powder removes dead skin cells and absorbs sebum while Pine Oil and Black Sugar retain moisture after cleansing. Recommended on extra oily skin with blackheads. Afraid that it will strip your skin? Natural glycerin from the production stage is contained within the soap to maximize hydration effects. 
Helps rejuvenates and restores hydration for tired skin
The first step of skincare, a toner that have faster absorption and enhanced hydration! It hydrates and calms sensitive skin post-cleansing and tidies the skin texture to smoothen while maintaining the optimal pH balance to help the absorption of other products as well. Over 98% customers satisfaction with proven soothing and hydrating effect after using this toner.
Helps plump up your skin & retains hydration
When you need glowy, radiant skin, these Ggultamin Real Jel Masks should be your go-to skin treatment! This 2-step masking system comes with an exfoliating pad infused with AHA and BHA, as well as a supersaturated face mask packed with nutrients and goodness for your skin. 
Vitamin B - Calms irritations and redness while hydrating the skin 
Vitamin C - Inhibits melanin production in the skin and promotes collagen synthesis for radiant, youthful skin 
Vitamin E - Protects the skin from harmful external factors, as well as plumps up the skin for improved elasticity
Helps with pigmentation to improve the skin tone and texture
As a mild exfoliator that works on the surface of the skin, safe to use even for sensitive skin to avoid the use of harsh chemical exfoliation. Effective for acne due to its anti-inflammatory, antibacterial properties. Mandelic Acid as one of the AHA ingredients, it has a large molecular size which causes very little irritation to the skin. It helps to improve pigmentation as well as to restore aged skin. It also has antibacterial properties that are effective for inflammatory acne.
Tips 
For extra sensitive skin - Use Mandelic Acid for 1~2 times per week.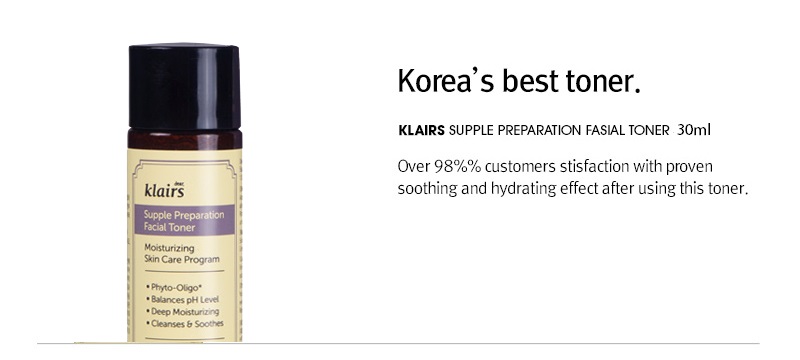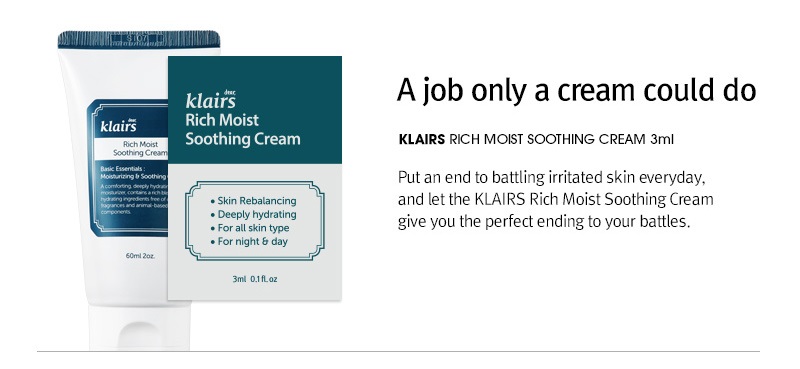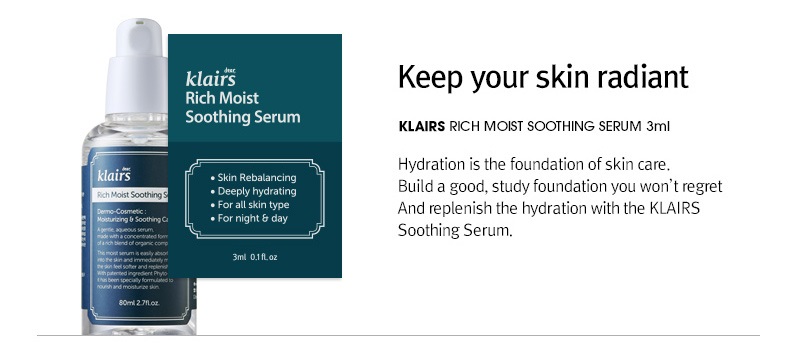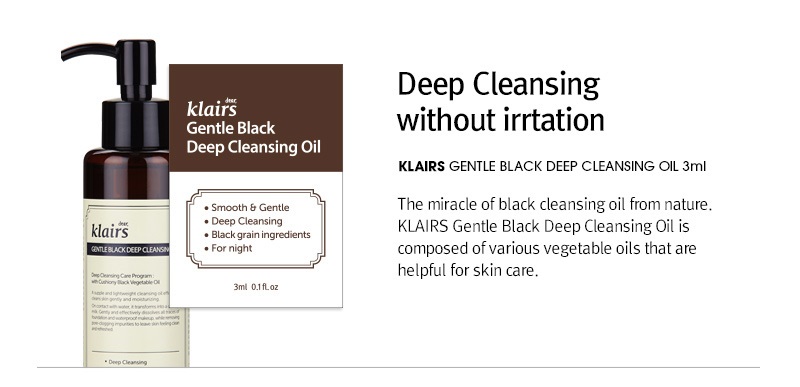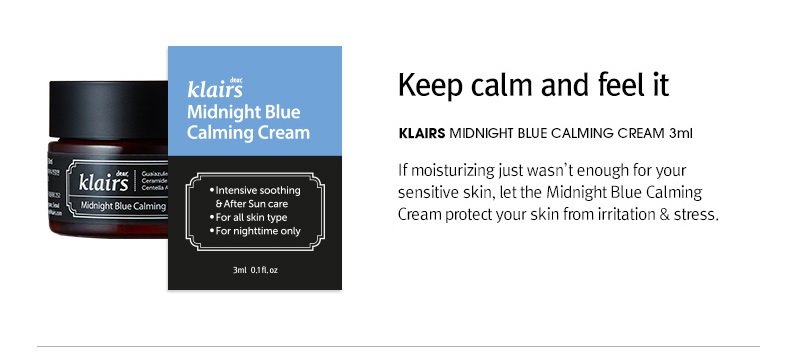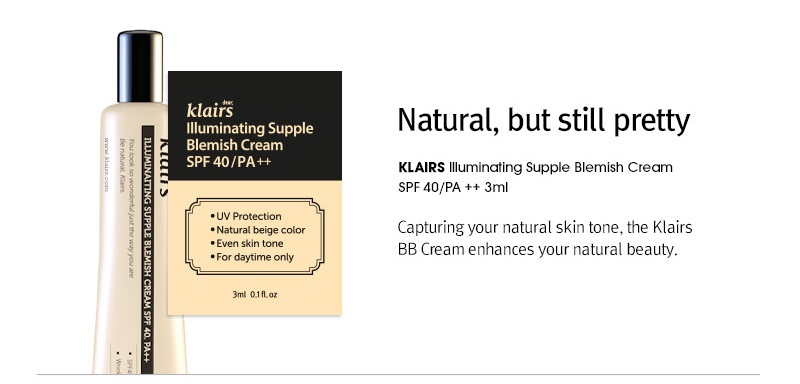 Country of Origin 
Made in Korea
By Wishtrend Mandelic Acid 5% Skin Prep Water
Water, Mandelic Acid, Butylene Glycol, Beta-Glucan, Panthenol, Glycyrrhiza Glabra (Licorice) Root Extract, Prunus Amygdalus Dulcis (Sweet Almond) Fruit Extract, Sodium Hyaluronate, Sorbitan Sesquioleate, Centella Asiatica Extract, Houttuynia Cordata Extract, Sorbitol, Dimethyl Sulfone, Chlorphenesin, Sodium Citrate, Arginine, PEG-60 Hydrogenated Castor Oil, Ethylhexylglycerin, Natto Gum, Carbomer
Klairs Gentle Black Sugar Charcoal Soap
Sodium Hydroxide, Cocos Nucifera (Coconut) Oil, Elaeis Guineensis (Palm) Oil, Water, Helianthus Annuus (Sunflower) Seed Oil, Olea Europaea (Olive) Fruit Oil, Simmondsia Chinensis (Jojoba) Seed Oil, Ricinus Communis (Castor) Seed Oil, Tocopherol, Theobroma Cacao (Cocoa) Seed Butter, Glycine Max (Soybean) Oil, Vitis Vinifera (Grape) Seed Oil, Moroccan Lava Clay, Lavandula Angustifolia (Lavender) Oil, Charcoal Powder, Eucalyptus Globulus Leaf Oil, Black Strap Powder, Volcanic Ash
Klairs Supple Preparation Toner Miniature
Water, Butylene Glycol, Dimethyl Sulfone, Betaine, Caprylic/Capric Triglyceride, Natto Gum, Sodium Hyaluronate, Disodium EDTA, Centella Asiatica Extract, Glycyrrhiza Glabra (Licorice) Root Extract, Polyquaternium-51, Chlorphenesin, Tocopheryl Acetate, Carbomer, Panthenol, Arginine, Luffa Cylindrica Fruit/Leaf/Stem Extract, Beta-Glucan, Althaea Rosea Flower Extract, Aloe Barbadensis Leaf Extract, Hydroxyethylcellulose, Portulaca Oleracea Extract, Lysine HCL, Proline, Sodium Ascorbyl Phosphate, Acetyl Methionine, Theanine, Lavandula Angustifolia (Lavender) Oil, Eucalyptus Globulus Leaf Oil, Pelargonium Graveolens Flower Oil, Citrus Limon (Lemon) Peel Oil, Citrus Aurantium Dulcis (Orange) Peel Oil, Cananga Odorata Flower Oil, Copper Tripeptide-1

Common Labs Ggultamin B Real Jel Mask
Step 1: Water(Aqua/Eau), Dipropylene Glycol, Alcohol, Glycerin, Glycolic Acid, Butylene Glycol, Honey Extract(1,000 ppm), Chamomilla Recutita (Matricaria) Flower Extract, Sodium Hyaluronate, Paeonia Suffruticosa Root Extract, Centella Asiatica Extract, Panthenol(75 ppm), Pantolactone, Glyceryl Caprylate, Salicylic Acid, 1,2-Hexanediol, Xanthan Gum, PEG-60 Hydrogenated Castor Oil, Potassium Hydroxide, Ethylhexylglycerin, Disodium EDTA, Phenoxyethanol, Fragrance
Step 2: Water(Aqua/Eau), Dipropylene Glycol, Glycerin, Butylene Glycol, Sodium Hyaluronate, Honey Extract(1,000 ppm), Propolis Extract, Paeonia Suffruticosa Root Extract, Centella Asiatica Extract, Chamomilla Recutita (Matricaria) Flower Extract, Glyceryl Caprylate, Panthenol(75 ppm), Ammonium Acryloyldimethyltaurate/VP Copolymer, Polyacrylic Acid, Theobroma Cacao (Cocoa) Extract, Cellulose Gum, 1,2-Hexanediol, Dimethicone, Pantolactone, Gardenia Florida Fruit Extract, Potassium Hydroxide, Bis-PEG-18 Methyl Ether Dimethyl Silane, PEG-60 Hydrogenated Castor Oil, Ethylhexylglycerin, Disodium EDTA, Phenoxyethanol, Fragrance
Common Labs Ggultamin C Real Jel Mask
Step 1: Water(Aqua/Eau), Dipropylene Glycol, Alcohol, Glycerin, Glycolic Acid, Butylene Glycol, Honey Extract(1,000 ppm), Chamomilla Recutita (Matricaria) Flower Extract, Sodium Hyaluronate, Paeonia Suffruticosa Root Extract, Centella Asiatica Extract, Magnesium Ascorbyl Phosphate(10 ppm), Glyceryl Caprylate, Salicylic Acid, 1,2-Hexanediol, Xanthan Gum, PEG-60 Hydrogenated Castor Oil, Potassium Hydroxide, Ethylhexylglycerin, Disodium EDTA, Phenoxyethanol, Fragrance
Step 2: Water(Aqua/Eau), Dipropylene Glycol, Glycerin, NIacinamide, Butylene Glycol, Sodium Hyaluronate, Honey Extract(1,000 ppm), Propolis Extract, Paeonia Suffruticosa Root Extract, Centella Asiatica Extract, Chamomilla Recutita (Matricaria) Flower Extract, Magnesium Ascorbyl Phosphate(10 ppm), Glyceryl Caprylate, Ammonium Acryloyldimethyltaurate/VP Copolymer, Polyacrylic Acid, Cellulose Gum, 1,2-Hexanediol, Dimethicone, Potassium Hydroxide, Bis-PEG-18 Methyl Ether Dimethyl Silane, PEG-60 Hydrogenated Castor Oil, Ethylhexylglycerin, Disodium EDTA, Phenoxyethanol, Fragrance
Common Labs Ggultamin E Real Jel Mask
Step 1: Water(Aqua/Eau), Dipropylene Glycol, Glycerin, Centella Asiatica Extract, Honey Extract(1,000 ppm), Propolis Extract, Paeonia Suffruticosa Root Extract, Butylene Glycol, Melaleuca Alternifolia(Tea Tree) Leaf Extract, Sodium Hyaluronate, Tocopherol(10 ppm), 1,2-Hexanediol, Polyglyceryl-10 Laurate, Chamomilla Recutita (Matricaria) Flower Extract, Glyceryl Caprylate, Xanthan Gum, Ethylhexylglycerin, Olea Europaea(Olive) Fruit Oil, Lavandula Angustifolia (Lavender) Oil, Pelargonium Graveolens Flower Oil, Rosmarinus Officinalis (Rosemary) Leaf Oil, Melaleuca Alternifolia (Tea Tree) Leaf Oil, Disodium EDTA
Step 2: Water(Aqua/Eau), Dipropylene Glycol, Glycerin, Butylene Glycol, Centella Asiatica Extract, Honey Extract(1,000 ppm), Propolis Extract, Melaleuca Alternifolia (Tea Tree) Leaf Extract, Chamomilla Recutita(Matricaria) Flower Extract, Sodium Hyaluronate, Paeonia Suffruticosa Root Extract, Allantoin, Panthenol, Gardenia Jasminoides Fruit Extract, Arginine, Carbomer, Ethylhexylglycerin, Tocopherol(10 ppm), Polyglyceryl-10 Laurate, Glyceryl Caprylate, Xanthan Gum, 1,2-Hexanediol, Olea Europaea (Olive) Fruit Oil, Lavandula Angustifolia (Lavender) Oil, Pinus Sylvestris Leaf Oil, Cananga Odorata Flower Oil, Rosmarinus Officinalis (Rosemary) Leaf Oil, Pelargonium Graveolens Flower Oil, Melaleuca Alternifolia (Tea Tree) Leaf Oil, Disodium EDTA
---
You May Also Like