Pro-Biome Balance Cream 50ml (GWP) By Wishtrend Random Samples x 2PCS
Best Before:

2023/10/14

Manufacture Date:

2021/04/15

Product Code:

8809572891144
Out Of Stock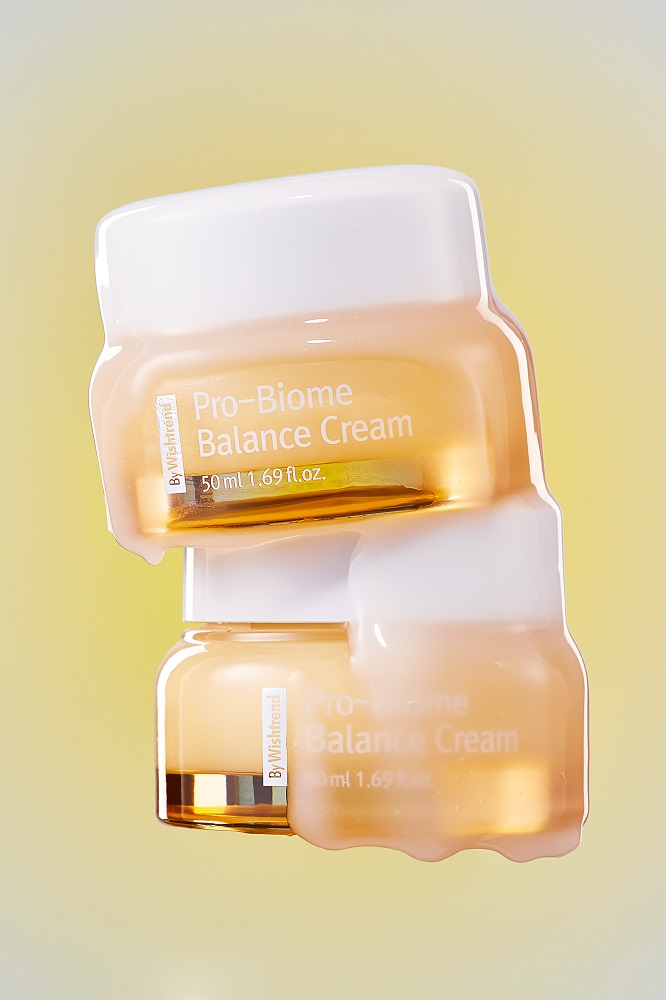 Description
This daily moisturizing cream is recommended for anyone who has sensitive, troubled skin. It contains Propolis extract, which is rich in antioxidant and known for soothing, anti-inflammatory effects. With the synergistic effect of the Probiome Complex, it enhances moisturizing effects and restores the skin barrier. Due to its light and refreshing texture, it is perfect for those who have oily, combination skin.
*Please note, the scent from the product is the natural scent of the key ingredients. No artificial fragrance has been added.
Main Ingredients
70% Lactobacillus Ferment Lysate
Helps with anti-inflammation and skin moisturization
10% Propolis Extract
An anti-inflammatory agent to protect the skin against bacteria and soothes the problematic skin
Pro-Biome Complex
(Saccharomyces/Honey Ferment Filtrate, Bifida Ferment Lysate, Lactococcus Ferment Lysate)
Helps to moisturize skin and strengthen skin barrier for healthy skin
Recommended for
Who concern about acne, blemishes and oiliness.
Size
50ml
Country of Origin
Made in Korea
After toning and serum, apply appropriate amount of the cream. Follow by sunscreen if used in the day time.
Lactobacillus Ferment Lysate, Propolis Extract, Butylene Glycol, Glycerin, 1,2-Hexanediol, Caprylic/Capric Triglyceride, Squalane, Helianthus Annuus (Sunflower) Seed Oil, Saccharomyces/Honey Ferment Filtrate, Bifida Ferment Lysate, Lactococcus Ferment Lysate, Asparagus Officinalis Extract, Allium Sativum (Garlic) Bulb Extract, Pisum Sativum (Pea) Seed Extract, Malva Sylvestris (Mallow) Extract, Glycine Max (Soybean) Seed Extract, Solanum Tuberosum (Potato) Pulp Extract, Tocopherol, Betaine, Aqua (Water), Glyceryl Stearate, Xylitol, Caprylic Acid, Xanthan Gum, Sodium Polyacrylate, Disodium EDTA
---
You May Also Like