Product Code:

8809634610126
Out Of Stock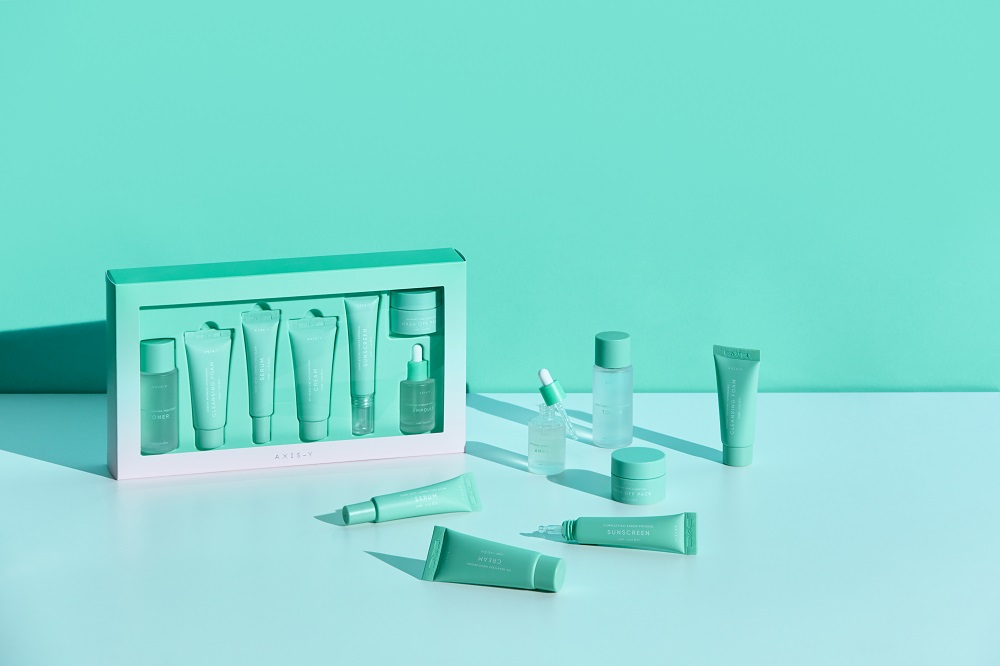 You can choose either one of below option:
A) Axis-Y Mid Size Basic Care Kit (4 Kit)
- Sunday Morning Refreshing Cleansing Foam, 20ml
- Daily Purifying Treatment Toner, 30ml
- Dark Spot Correcting Glow Serum, 10ml
- My Heartleaf Moisturizing Cream (Cera-Heart My Type Duo Cream, T-Zone), 20ml
B) Axis-Y Mid Size Sebum Care Kit (3 Kit)
- Artichoke Intensive Skin Barrier Ampoule, 10ml
- Complete No-Stress Physical Sunscreen, SPF 50+ PA++++, 15ml
- Mugwort Pore Clarifying Wash Off Pack, 15ml
C) Axis-Y Mid Size Self Care Kit (Complete Set)
- Sunday Morning Refreshing Cleansing Foam, 20ml
- Daily Purifying Treatment Toner, 30ml
- Dark Spot Correcting Glow Serum, 10ml
- My Heartleaf Moisturizing Cream (Cera-Heart My Type Duo Cream, T-Zone), 20ml
- Artichoke Intensive Skin Barrier Ampoule, 10ml
- Complete No-Stress Physical Sunscreen, SPF 50+ PA++++, 15ml
- Mugwort Pore Clarifying Wash Off Pack, 15ml
Description
My AXIS-Y Self Care Set is the very first limited edition, deluxe mini set ─ a gift by and for our community that's just in time for the holidays.
1. Sunday Morning Refreshing Cleansing Foam (20ml) [Exp: 2022/11/12]
- Cleanse the skin of dirt, excess oils, and other impurities deep in the pores without stripping the skin.
2. Daily Purifying Treatment Toner (30ml) [Exp: 2023/10/28]
- Removes acne causing bacteria for clearer skin and soothes inflammation.
3. Artichoke Intensive Skin Barrier Ampoule (10ml) [Exp: 2023/11/02]
- delivers rich antioxidants, nutrients, and hydration to heal damaged, irritated skin barriers.
4. Dark Spot Correcting Glow Serum (10ml) [Exp: 2023/11/09]
- Corrects dark spots, improves uneven skin tone and moisturizes your skin.
5. Cera-Heart My Type Duo Cream (T-Zone) (20ml) [Exp: 2023/11/03]
- Deeply hydrates without the greasiness, refreshes oily skin, and regulates sebum production.
6. Complete No-Stress Physical Sunscreen (15ml) [Exp:2023/05/13]
- Protects skin from UVA and UVB damage while providing the healing properties of skin-loving ingredients for an everyday, no-stress life.
7. Mugwort Pore Clarifying Wash Off Pack (15ml) [Exp: 2023/04/22]
- Clears the pores of impurities, soothes inflamed and irritated skin, and gently exfoliates dead skin to reveal a bright and healthy complexion.
Country of Origin
Made in Korea
---
You May Also Like